INTRODUCING SUMMER PRIVATES WITH JAKE WALMAN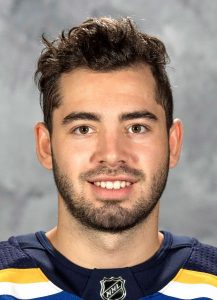 Jake Walman is a 3rd round NHL draft pick of the St Louis Blues.
He played NCAA Hockey at Providence College where he was an NCAA Champion, First Team All-American and leading scoring defenseman. A long-time student at World Class Hockey, Jake now plays on the St Louis Blue's AHL team, the San Antonio Rampage.
During the Summer months, Jake will be running Individual and Small Group Private Instruction Monday to Friday between 4:00-6:30pm.
Please email us for more info and to book your sessions.
---
NOTE: Our weekly Fall/Winter Private Sessions resume in September 2019.
If you are interested in reserving a slot for the 2019/20 season please contact asap.
Private Instruction is a great way to target specific areas of weakness. Privates can be on an individual basis or in a small group of 3 or 4 students. Either way the specialized instruction Jules and his staff give in these sessions is extremely beneficial. Marked improvement can be witnessed in a short period of time. Take the first step to improving your son or daughters individual skill set by calling to book your sessions today.
RINX
Monday 3:20 or 4:20pm
Tuesday 3:20pm, 4:20-5:20pm
Wednesday 3:20 or 4:20pm
Thursday 3:20 or 4:20pm
Friday 3:20 or 4:20pm
---
1 Player $130.00 per hour
2 Players $75.00 each
3 Players $60.00 each
4 Players $50.00 each
Prepay for 10 or more sessions and save $5.00 per Session
Privates sessions are also available during daytime hours.
Please call for pricing and to book your session.
Limited Space Available.